Course details
【Family-oriented meal only course】 Please be sure to choose from tile roe / chicken puddle / water cook!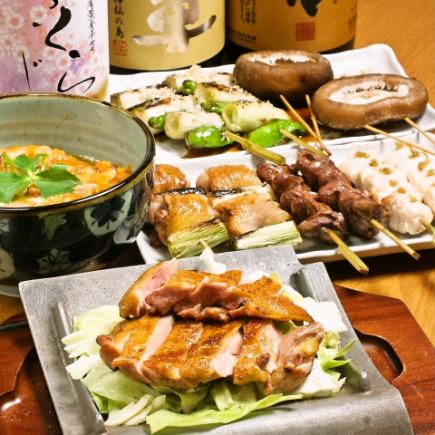 By using a coupon3480 yen
Reservation deadline

Until 15 o'clock on the desired date of visit
Available days for reservation

Tuesday, Sunday, Public Holiday, Holidays
It is a course without drinks for families! There is also a sweetness that pleases children.The main choice is "chicken plow", "water cook" or "tile roast".※ Additional order for drinks is available as well! We are preparing 2 persons / 2 hours per person.
Course menu
【Course content】
* We would appreciate it if you would like to fill out the desired course from the following three courses in the request column when making your reservation.
◆ Amakusa Daioh Chicken's "Tile Grill" Course
1, Appetizer
2, Today's Yakitori 3
3, one vegetable skewer in season
4, specialty! Amakusa the Great roasted chicken
5, 1 item of the day
6, the best Oyako-rice bowl made with chicken Amakusa the Great
7, Sweetness
◆ Amakusa Daioh Chicken's "Chicken Sukkot" Course
1, Amakusa the Great's Appetizer
2, Today's gem
3, Amakusa the Great's meat skewer
4, seasonal vegetable skewers
5, Amakusa the Great King's Chicken Pot
6, Ultimate parent and child rice bowl of december
7, Sweetness
◆ Amakusa Daio Chicken's "Water Cooker" Course
1, Amakusa the Great's Appetizer
2, Amakusa Daio's meat skewers 1 kind
3, seasonal vegetable skewers 1 kind
4, Today's gem
5, water cooker
6, Please choose from the choice of rice cook or champagne noodles.7, Sweetness
※ You can also add all you can drink! (2 people 2 hours per person)
2019/01/12 update